Knitted Knockers is an organisation proudly made possible by volunteers.
Supporting the
Fighters
Admiring the
Survivors
Honouring the
Taken
AND NEVER,
EVER GIVING UP


HOPE

.

With thanks to the Groovy Booby Bus
---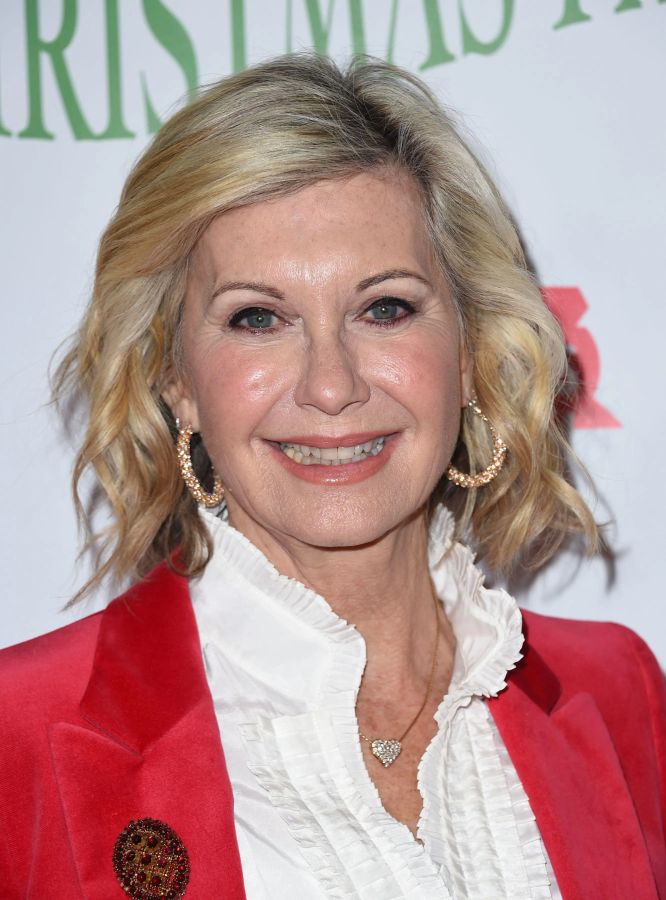 Honouring Olivia Newton John
RIP  Olivia, your strength help me to be positive through my cancer journey, your Wellness Centre help me to proceed with drive and passion to support thousands of breast cancer survivors with an alternative free  knitted prosthesis.
Three time Breast cancer survivor,
FOUNDER/CEO
KNITTED KNOCKERS AUSTRALIA

View our recent article in Woman's Day magazine. Like the knitting group featured in this article, there are over 16,000 registered knitters, 20 branches within Australia and many other groups supporting breast cancer surviviors across the nation.
Knitted Knockers Cancer Council Volunteer Award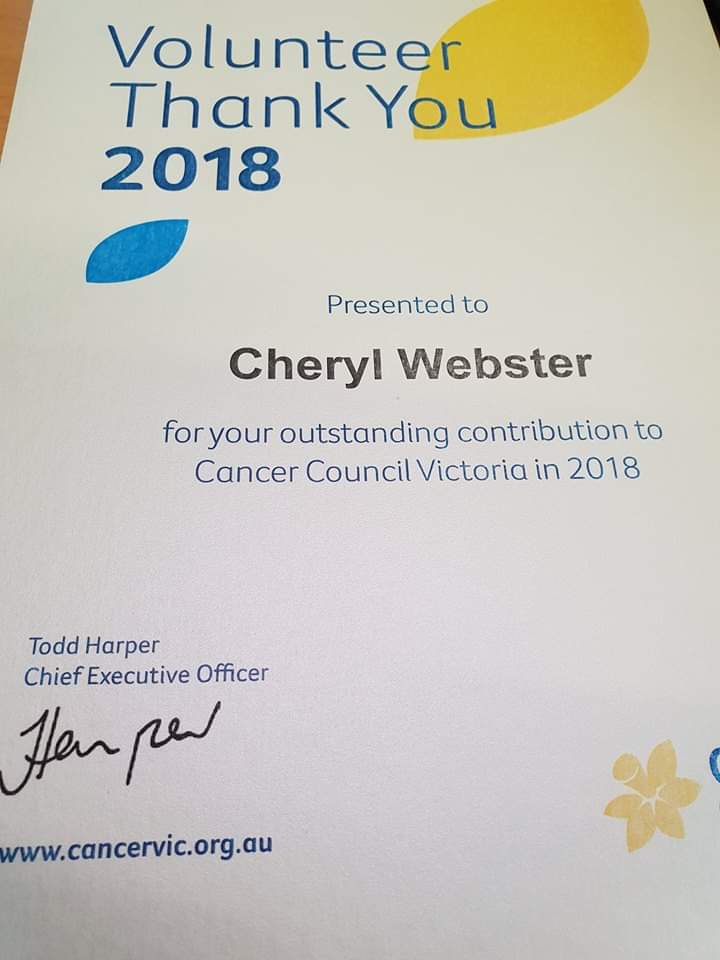 Cheryl was invited to attend the Cancer Council head office in St. Kilda for the volunteers morning tea, where she received an appreciation award for her efforts with Knitted Knockers.
"I had a good chat with the CEO about brain cancer research. My husband died 10 years ago from this horrible disease. I share my certificate of appreciation with all the volunteers in Knitted Knockers Australia. Thank you so much!!"

Cheryl Webster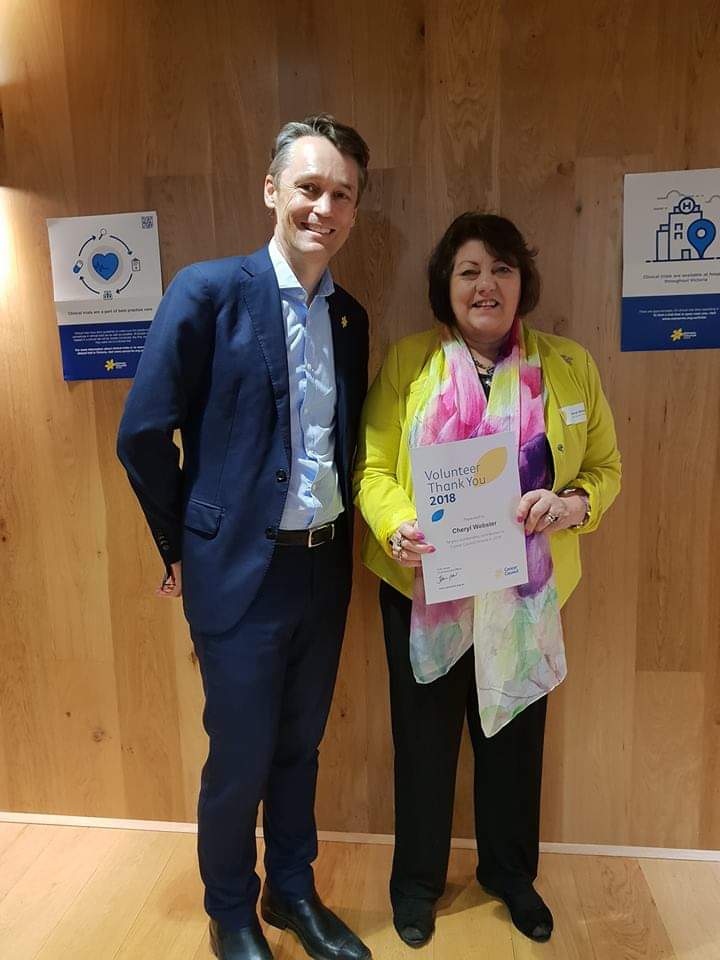 Cheryl Webster recognised by Victorian Senior of the Year Awards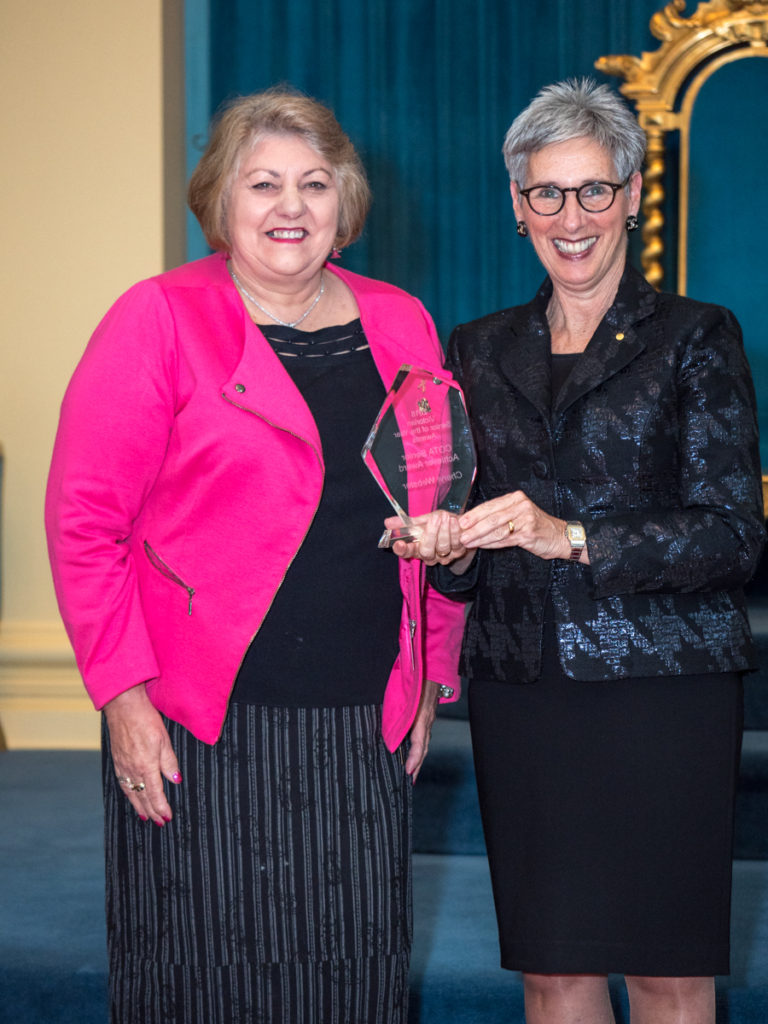 Outstanding Victorian seniors recognised at Government House

Thank you to Seven News for their coverage of the Victorian Seniors of the year awards, and their interview of Cheryl Webster, for her hard work setting up and running Knitted Knockers Australia. We have received so many additional messages and emails thanks to this coverage, and we thank them so much!
More Television appearances
SBS World Wide News Saturday 13th June 2015
Knitted Knockers Australia thanks SBS and everyone who are supporting our community project
News Articles from Papua New Guinea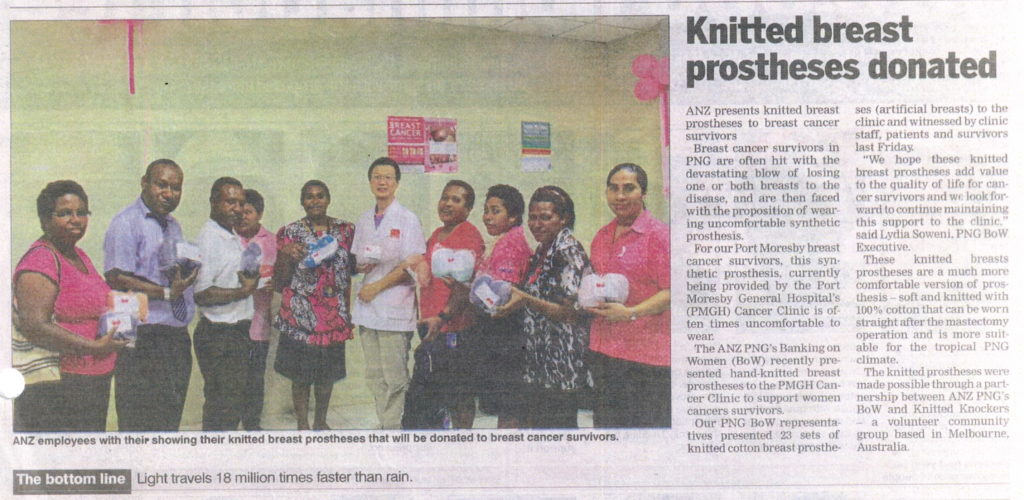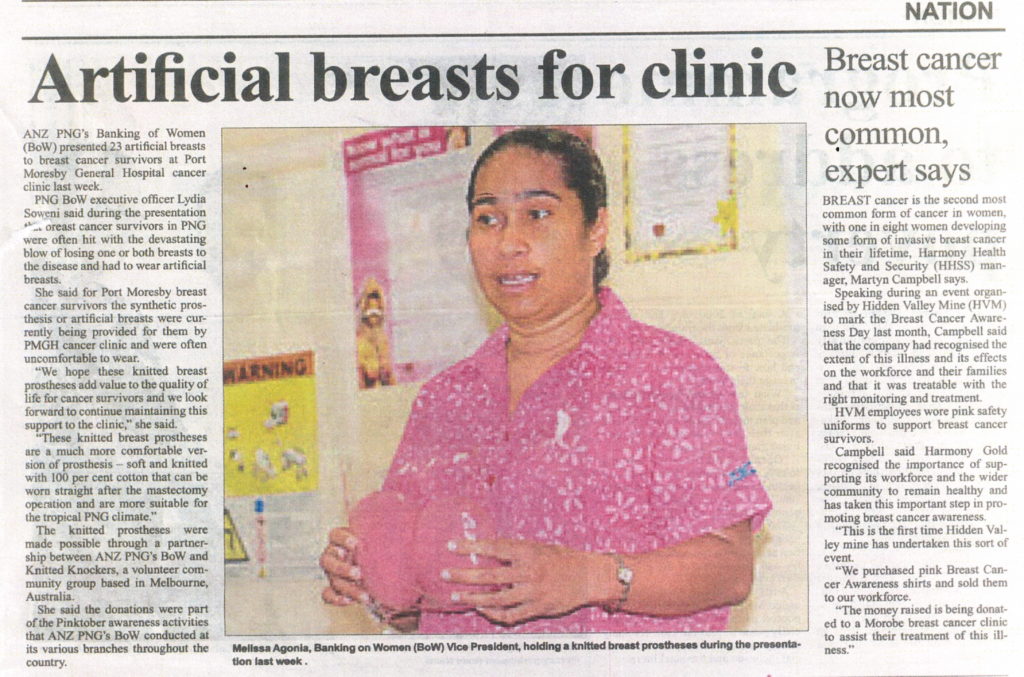 Registration Online is now available.
We are very excited here at Knitted Knockers Australia, as we have included a Sign Up button in our banner above. This is for everyone who HAVE NOT already registered to become a knitter a prosthesis recipient, a volunteer and or donate to keep our organisation going. To Register, click on Online Registration Form.
Head Office:Knitted Knockers Australia at Burwood Neighbourhood House (KK Aust a community project)
E-mail: [email protected]
Phone: (03) 98086292 (If line is busy please leave us a message on our answering service)
Line 2 (03) 9888 9294
Address: 1 Church Street, Burwood VIC 3125.
Mel way ref: 60 H6
Latest Posts from our Blog